Banke Bihari Mandir, Vrindavan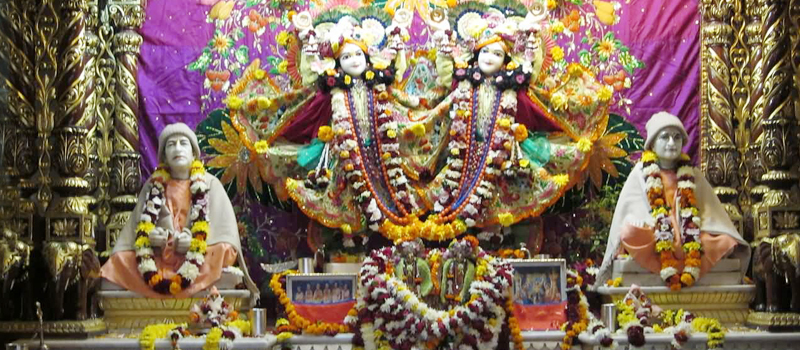 The twin city of Mathura and Vrindavan resound with the stories of Lord Krishna till date; located 15 kms from Mathura,the city has more than 5000 temples dedicated to him. The place got its name from sacred tulsi also known as Vrinda. It is said that the place was a vine of tulsi groves hence the name Vrindavan. God spent quite a few years in Vrindavan also known as Braj bhoomi. The city has both centuries old as well as modern temples.
Though there are quite a few popular temples like Radha Raman temple, Rangaji temple, Radha Vallabh temple, ISKCON temple but the most revered among them is the Banke Bihari temple.
The temple was built by Swami Haridas in the year 1864. According to folklore, Swami Haridas discovered Banke Bihari in Nidhivan and it was later moved to the present temple premise.The temple is a special attraction during the month of Sravana when it adorns a special look. The entire premise is covered with flowers and other decorative. Special pooja is performed during Janmashtami, the idol of Shri Krishna is adorned with pitamber(yellow cloth) and jewellery. It is quite popular with Hindus.