Guruvayur Temple, Kerala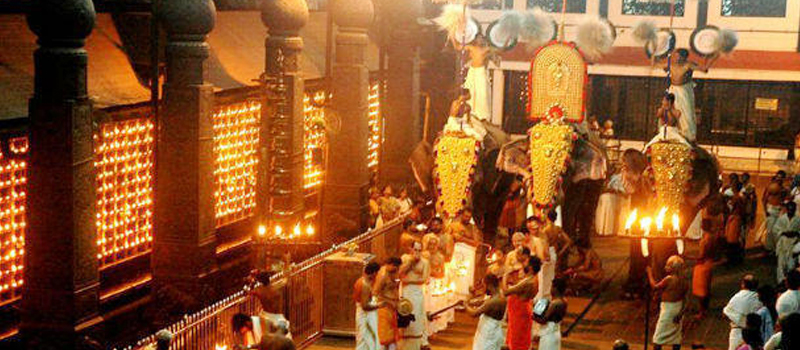 Situated approximately 33 kms from Thrissur, Guruvayur temple is one of the most famous temples of Lord Krishna in South India. It is also considered to be the Dwarka of Southern region. It is said that Lord Brahma worshipped Lord Krishna's idol and gifted it to Lord Vishnu during Krishnavtaram. After Bhagwan Krishna left for heavenly abode, and the city of Dwarka was submerged, Vayu-lord of winds and Guru were entrusted with the work of finding a suitable place to install the holy idol. After a long search, it is said that both Guru and Vayu installed the idol at the temple at the insistence of guru Parshuram.
he place got its name Guruvayur because both Guru and Vayu installed the idol. It was initially called Guruvayurappa which was later changed to what is today famously known as Guruvayur. Guruvayur temple is linked with Melpattur Narayana Bhattathiri, the author of 'Narayaneeyam' (16th century) a Sanskrit work comprising 1000 slokas (couplets) of inimitable beauty which is believed to have been composed in front of the deity here.
The beautiful idol of Lord Vishnu, with four arms carrying the conch, the discus, the mace and the lotus, and adorned with a tulsi garland and pearl necklaces, is made of a distinct stone, uniquely called 'Patala Anjanam'. Only Hindus are allowed inside the temple. Maximum number of weddings and first feeding ceremony of children takes place in this most sacred temple of Kerala. This is done to seek the blessings of Lord Krishna for a happy future ahead. The temple is also famous for its healing powers.