Udupi Sri Krishna Temple, Karnataka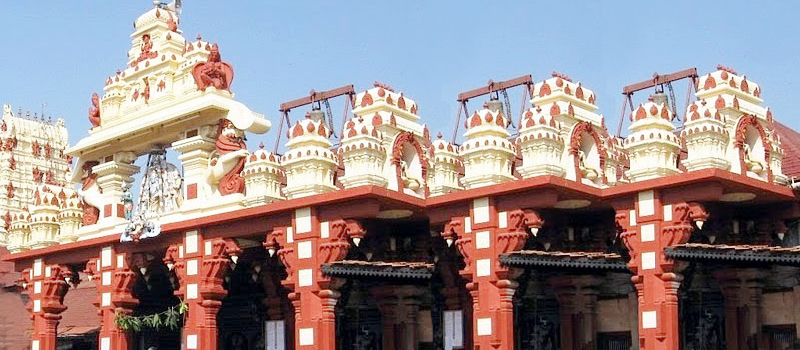 Situated approximately 60 kms from Mangalore, the Udupi Sri Krishna temple also known as Krishna Mutt, is one of the most popular shrines dedicated to Lord Krishna in the southern region of India. Built in 13the century, Sri Krishna temple has an alluring idol of god adorned with beautiful jewels. The idol was installed by great saint Madhavacharya.
The temple has an interesting history; it is said the idol of lord Krishna got covered with sandlewood in the city of Dwarka. The idol was carried by a mariner who took it for a sandlewood lump. In the middle of the journey, the ship was caught in a storm on the western coast of Malpe. Sri Madhvacharya pulled the ship out of storm with his saffron robe and calmed the sea storm with his divine powers. Saint Mahdhvacharya asked for the sandalwood lump and as a gesture of gratitude, the mariner gifted him. Saint bathed the idol with water, purified it and installed it in the temple.
Kanakadas, a staunch follower of lord Krishna visited the temple in the late 16th century but was forbidden to enter the temple as he belonged to a lower caste. It is said, pleased with the devotion of Kanakadas, lord Krishna created a hole in the back wall of the temple so that he could see the idol. The hole is now famously known as the Kanakanakindi.
Special poojas are performed on Janmashtami. The temple is beautifully decorated and hymns are sung in the praise of Lord.